Nursery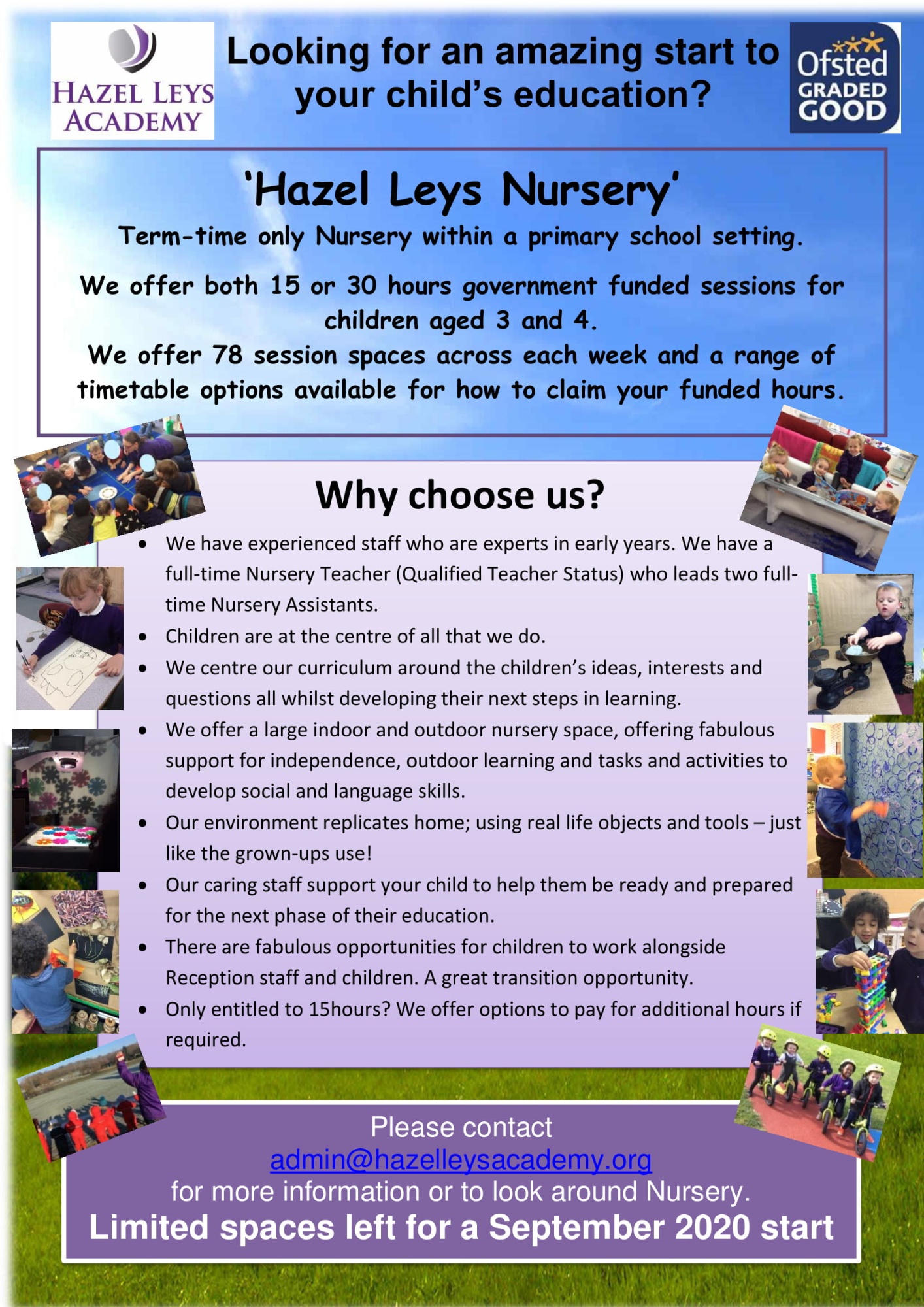 NURSERY PLACES 2020 to 2021

We now have spaces in our fabulous Nursery for children eligible for a Nursery place in September 2020.
Mrs Cadman our Nursery Teacher will be delighted to show you around and answer any questions that you might have.
If you you like to find out more please contact the Academy office on 01536 202681.