Urgent Information for Parents - New Entry and Exit Points from Monday 5th October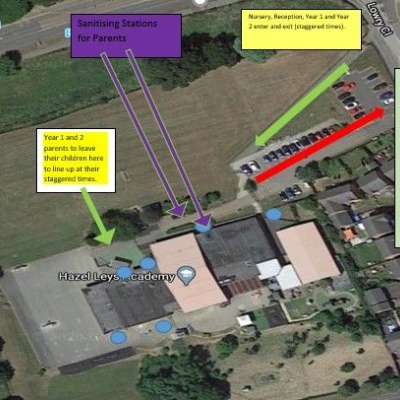 From Monday 5th October, parents in Nursery-Year 2 will be asked to access the same pathway to enter and exit the school (please keep to the left at all times). You will no longer be able to exit through the vehicle gate.
Parents for children in Key Stage 2 will leave their children at the vehicle gate, where staff will then collect the children and take them to their classrooms.
Hand sanitizing areas will be around the school grounds for parents to use. Please adhere to social distancing rules and follow government guidance.
Timings: Timings will remain the same in all year groups:
Year 1, Year 4 and Year 6 will start at 8.45am and finish at 3.00pm
Nursery will start at 8.45am and finish at 3.15pm
Reception, Year 2, Year 3 and Year 5 will start at 9.00am and finish at 3.15pm
(If you have children in multiple year groups, they should arrive at 8.55am and leave at 3.15pm). Please make your way to the usual spots on the school playground, near the climbing wall.